What do you watch on YouTube? Do you know there are several educational content on tech innovations, academic research and e-learning? Yes, You can spend your time more productively! Unlike the traditional educational institutions which require huge financial commitments and long hours of studies, YouTube is free and flexible to navigate autonomously. We've done a little research to put together 7 most recommended channels which specialize in e-learning, instructional design, learning management systems, and using augmented reality or virtual reality for training,
This channel is a top tier in corporate learning technology and custom training development solutions. They have e-learning authoring tools – Lectora and CenarioVR which can be used to create advanced learning content on e-learning platforms.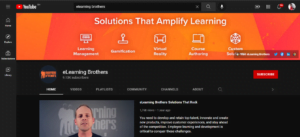 2. Intellipaat
This channel is the second most recommended because it is a digital professional training provider which specializes in teaching trending technologies like Artificial intelligence and Data Science. They have long comprehensive videos which simulate a traditional classroom lesson.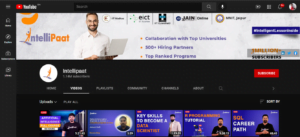 3. ISpring
Ispring is a leading e-learning company which has over 54,000 customers globally. They have an easy-to-use toolkit for creating online courses as well as a cloud-based LMS which gives organizations and institutions the chance to coordinate and facilitate training programs for their members.
Are you planning to transition to virtual teaching? This channel is a great option for you. It targets teachers who want to acquire or develop the ability to design creative and interactive digital lessons. The channel is co-managed by Thom Gisbson and Sam Kary whose 30+ years of valuable experience in teaching and YouTube content creation awards them the expertise to teach various ways in which teaching and learning can be improved with technology
5. Devlin Peck
Devlin Peck is a freelance e-learning designer and developer whose content spans across freelancing, Tin Can API, instructional design and e-learning. The videos on his channel are beginner friendly, interactive and easy to understand.
6. Grumo Media
This channel is a great resource for teachers who are interested in creating and selling online courses to e-learning platforms. It also specializes in virtual teaching and it's nuances with helpful tips on creating professional online lecture videos and mastering instructional design software.
7. StyleLearn
StyleLearn is owned by Alexander Salas, an expert in instructional and e-learning design. He collaborates with other experts in the field including Vanessa Alzate, Nancy Duarte, etc to create videos of essential areas like microlearning, learning analytics, online facilitation etc.
We hope our recommendations are helpful! Share your thoughts in the comment section below.
Check out our posts on e-learning, web development, and many more. Sign up for our newsletter so you don't miss out!