MANAGING LEARNING WITH SYSTEMS
Get your projects brought to life with the best Learning Management Solutions (LMS) implementation and support from TTI.
Deliver effective content, track student progress through the courses, assess students, provide various student engagement techniques and more.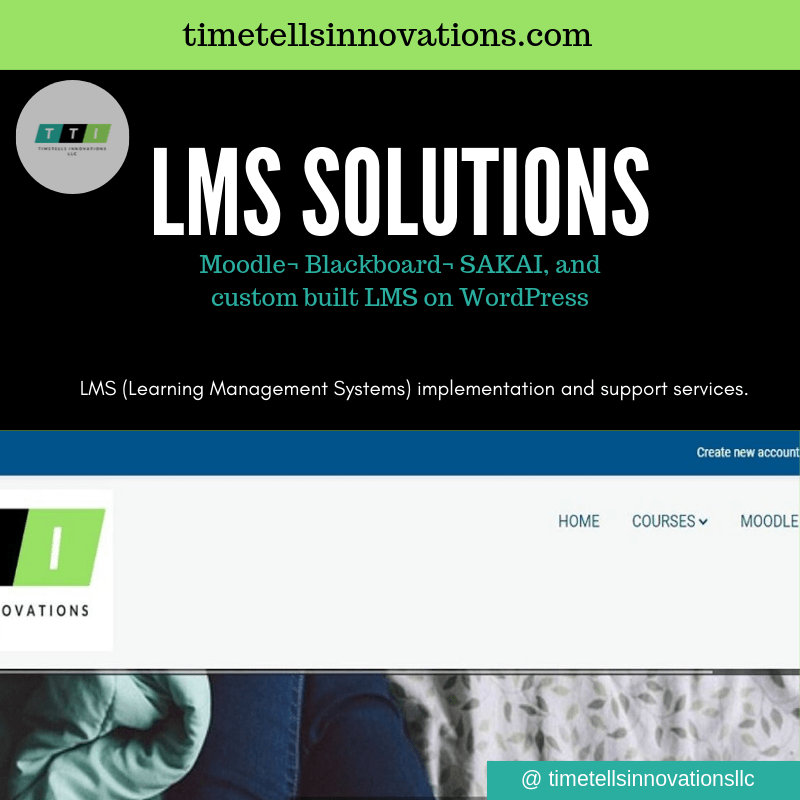 At Timetells Innovations LLC, what our clients get to enjoy is the robustness and efficiency of tested platforms like Moodle, Blackboard, SAKAI and other Custom-built WordPress LMSs. The solutions include responsive LMSs built on WordPress with features such as course creation, student registration/enrollment into paid/free courses, blogging, creating and managing students/user , forums/groups, and more. Students or learners enrolled into courses on the systems we design, implement and provide support for, get to enjoy some of the best user-friendly interfaces that come with all the needed enhancements and functionalities to keep your learning solutions modern, agile, and cost effective.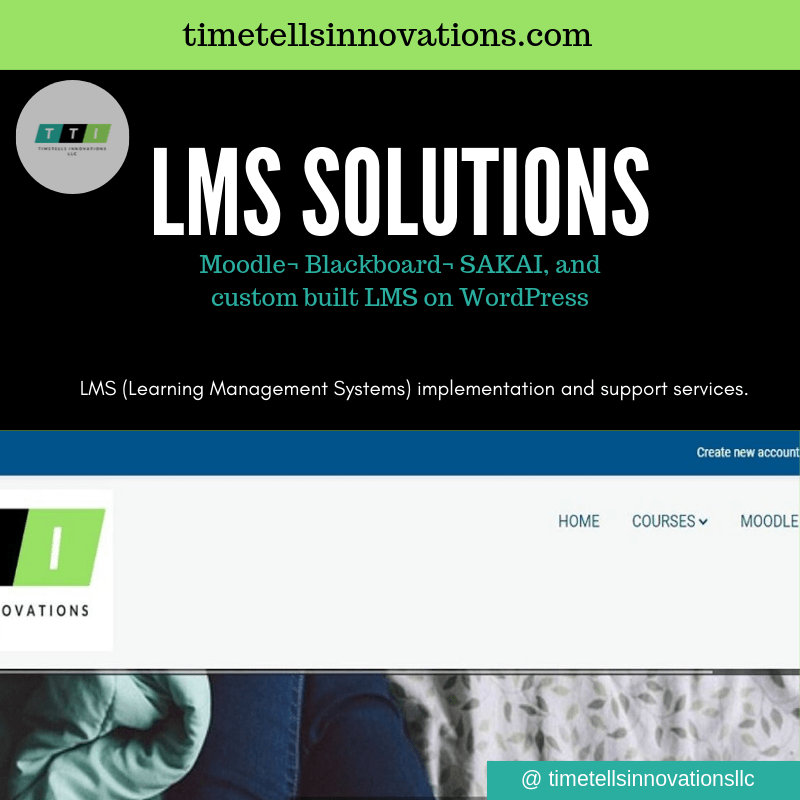 Innovation Biased & Customer-Focused
Whether you are a corporate organization looking to empower and equip your team with relevant training resources, or an academic organization that is passionate about increasing student academic success with effective and engaging e-learning content, TTI can develop solutions for your unique needs. We are fully committed to creating new and improved tools for individuals to learn through our custom E-learning solutions.